Do you know famous dog called Patron?
We bet you do! However, apart from Patron there are hundreds of other dogs in military and emergency services, who are daily on duty to help ukrainian people. Dogs are trained for specific jobs, including tracking, explosive detection, patrol, search and rescue. Their work is invaluable, and it's no wonder that these dogs are precious resources.
Military Working Dogs today are seen by the troops as fellow warriors, deserving the same quality of care and medical attention as their human counterparts. Caring for these dogs in the field is a major concern. Typically, a dog's handler is completely responsible for his care, including veterinary first aid should the dog be wounded in the field.
The foundation "Ukrainians in the Netherlands" has recently delivered to Ukraine a set of dogs first aid kits, which are now already distributed across departments of emergency services.
In case of injury (which we sincerely hope never happens), dogs in service would receive the care they really deserve.
Check out more picture and information in a Facebook post of our partners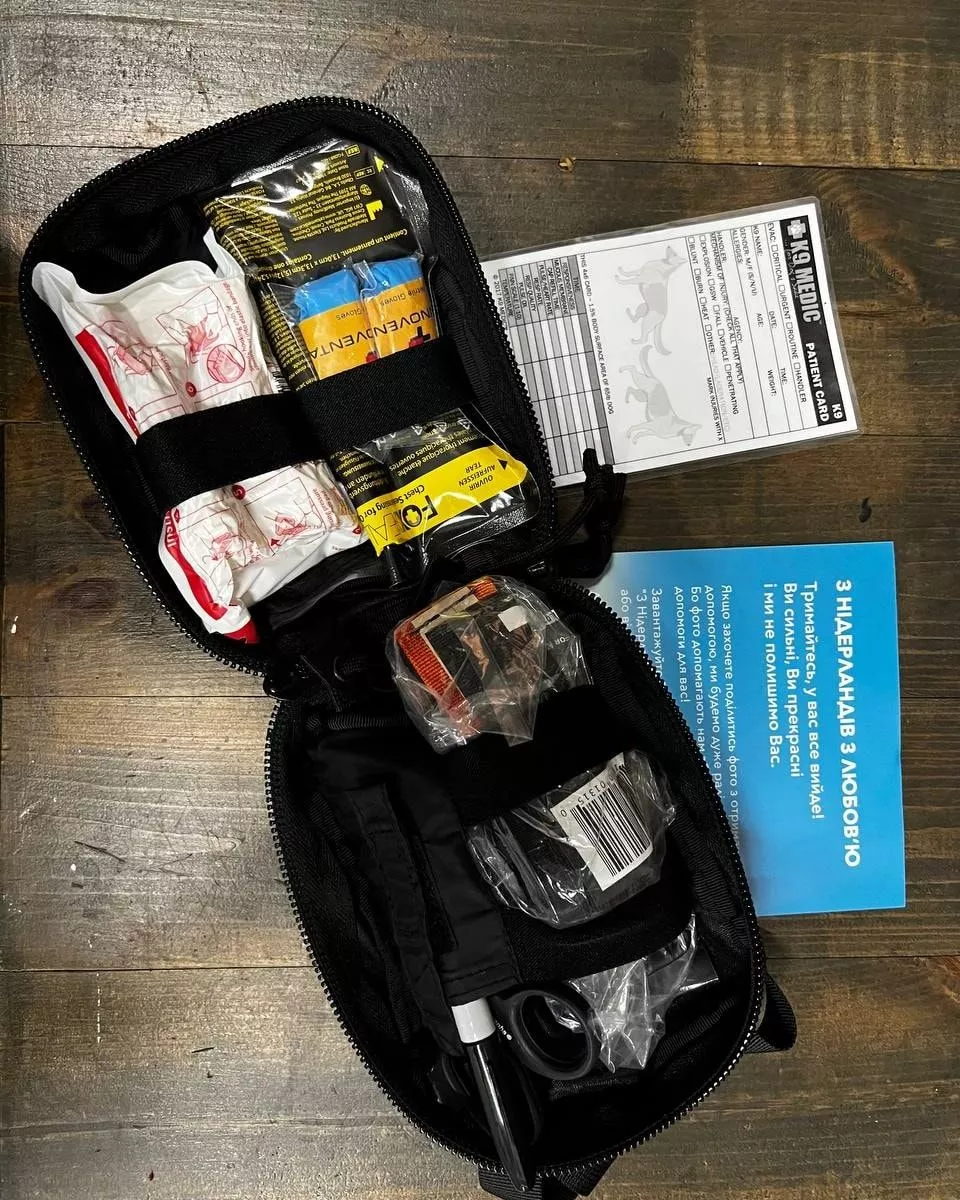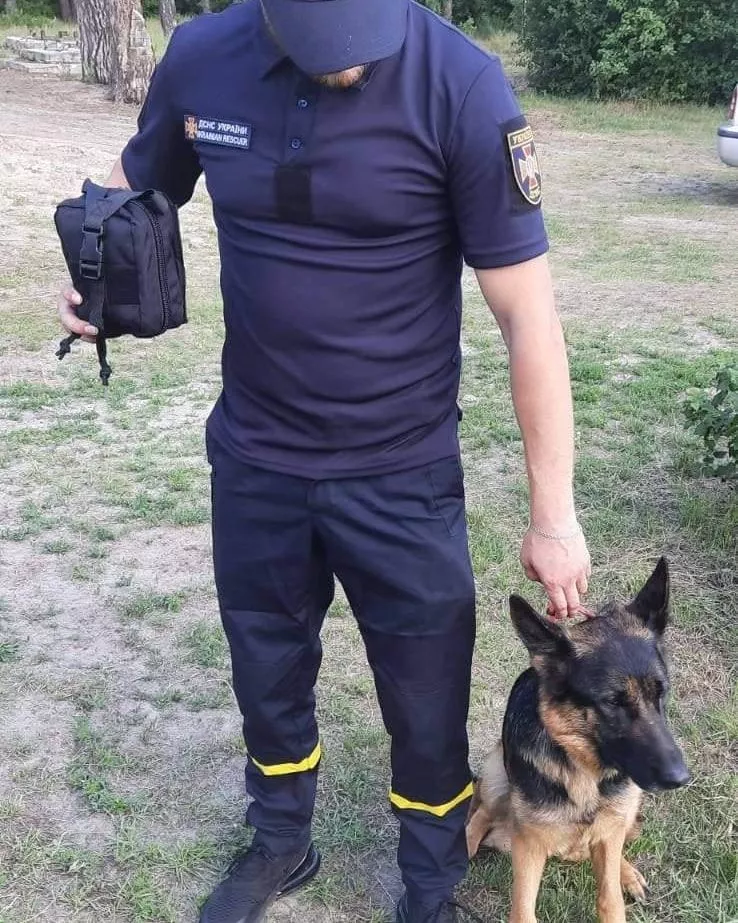 Humanitarian, aid, and ifa